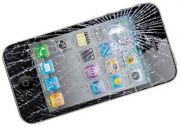 We all know insurance is regarded as an extra expense. Something the salesperson tries to get you to sign up to when you buy your phone. But do you really need it?
BMPI has a real interest in delivering the mobile phone insurance you need to maintain your lifestyle. We realise that out phone insurance isn't for everyone, but it is for most.
You will need mobile insurance if:
You should invest in good quality mobile insurance from BMPI if you have a shiny new smartphone. You should also be insured if you use it a lot outdoors, live in a city, do dangerous sports, run, jog, spend much time outside, are not covered by your household insurance, or rely on your phone to do business.
Essentially, most people who own a decent mobile phone that's within a few years old will benefit from mobile insurance.
If you own anything made by Apple, anything manufactured within the last couple of years by Samsung, Sony, Nokia, Google, HTC, Motorola or LG, you also need mobile phone insurance.
You may not need mobile insurance if:
You may not need mobile phone insurance if you don't go out much, never lose your phone, have no history of losing phones, you're careful with your phone and are unlikely to break it, have an old phone or a feature phone, have insurance cover from elsewhere such as home and contents. Although you should always read the small print and check what you are actually covered for and if like BMPI, they cover New for Old replacements and will not give you a refurbished handset.
Be aware if you're counting on being covered by your contents insurance. Not all policies are created equal. Some won't cover phones away from home, some won't cover accidental damage and some will have a policy excess that costs more than one of our specially designed phone insurance policies.
A mobile phone insurance policy from BMPI can cost as little as £3.99 a month. With it, you would really benefit from the extra peace of mind. That's less than a couple of cups of coffee and will last much longer!
Protect what's yours with an insurance policy designed especially for mobiles phones and mobile users. It's cheap, dependable and won't let you down.
Get a quote here, you know it makes sense.