STOP paying to unlock your mobile phone!
Three, O2 and giffgaff all unlock your mobile phones for free and mobile phones now sold on the Three network are unlocked from the start.
According to research conducted by uSwitch, British mobile phone users are paying around £50 million a year to unlock their mobile phones.
Despite some network operators like O2, Three and giffgaff all unlocking phones for free, customers are still paying to have their phones unlocked.
The average cost to have your mobile phone unlocked by a UK operator is £10.13 and can take between 3 to 10 days. Unlocking your phone on the high street can cost an average of £13.71, although you'll typically have your phone unlocked there and then.
The service to unlock your mobile phone in the UK is legal, although 8% of people surveyed thought this was illegal and almost 1 in 5 people (17%) didn't even realise you can get your phone unlocked.
Out of all the people surveyed, just under half (45%) use their mobile phone operator to unlock their phone and 23% go to a shopping centre or the high street.
If you're on Three, get your phone unlocked for FREE – www.three.co.uk/unlockmyphone
Costs and estimated times to unlock your mobile phone by each UK mobile phone operator: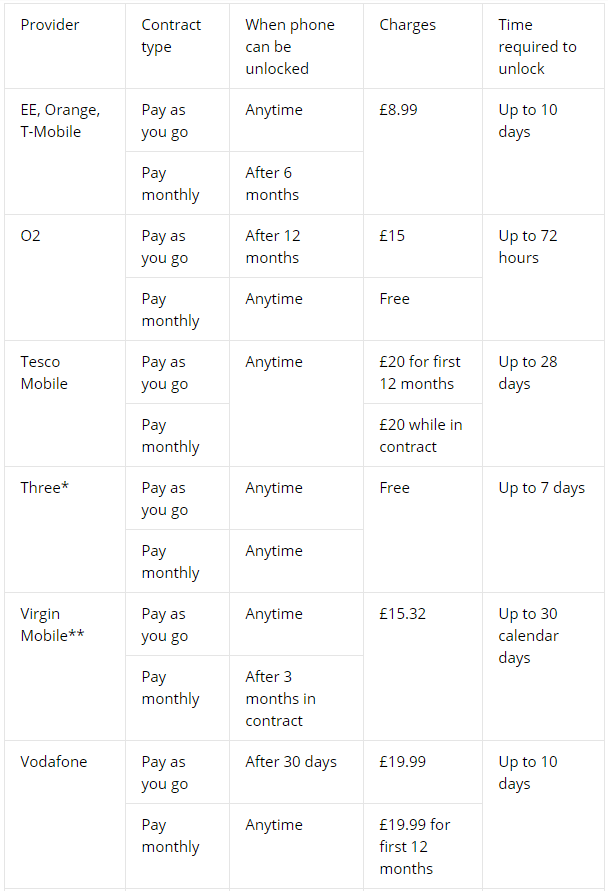 Source: Mobile News