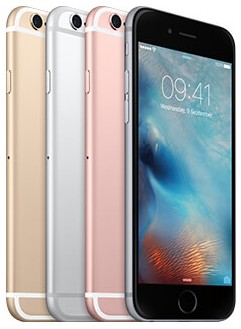 Compare the best iPhone 6S insurance at the best price and benefit from a 10% discount on any policy you take out.
With our iPhone insurance, you get unlimited repairs, accidental and liquid screen damage, mechanical breakdown after your warranty expires and unlike our competitors, if your iPhone 6S is stolen, lost or damaged beyond repair we will replace your phone with a brand new iPhone 6S.
If your iPhone 6S is accidentally damaged or the screen is smashed, we will ALWAYS use Apple to repair or replace your phone. We do not use third party repair companies who do not use genuine Apple parts to repair your iPhone. We always put quality first.
Buy your iPhone 6S mobile phone insurance through our cash back partner, Quidco and get £6 cash back. Additionally, for signing up to Quidco you'll also get a signing up bonus of £10!
And to go one step further, we are also offering you a 10% discount on your monthly premium too.
Simply enter discount code BMPi10 at the checkout and your monthly premium will be discounted by 10%
Comparing the best phone insurance for your iPhone 6S.