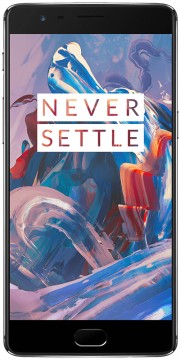 The OnePlus 3 is now available to purchase in the U.K for £329 and is packed with plenty of features and great performance.
An excellent feature of this new smartphone is the Dash Charge which will give you a day's power in half an hour!
The OnePlus 3 packs a powerful punch with its 16MP camera which boasts lightning-fast shutter speed to ensure every shot is sharp and crisp.
As for the performance, the phone is packed with 6GB of LPDDR4 RAM, a Snapdragon 820 processor and Adreno 530 GPU, all of which powers a vivid 5.5" Optic AMOLED display.
To put it simply, the OnePlus 3 is a smarter way of doing things.
If you have purchased a OnePlus 3, we can provide the best protection with our comprehensive cover which starts at £4.59 per month when you apply our 10% discount – use code BMPi10 at the checkout.
Buymobilephoneinsurance.com is the ONLY mobile phone insurance provider in the U.K that replaces stolen, lost (optional cover) and damaged phones beyond repair with brand new phones. Unlike our competitors, we NEVER replace with refurbished or used phones.
Buy your OnePlus 3 mobile phone insurance through our cash-back partner Quidco and get even more money off.