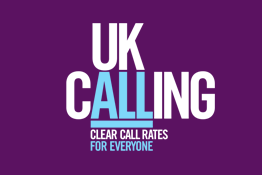 How 08, 09 and 118 numbers will be charged
Telephone numbers starting 08, 09 and 118 are called non-geographic numbers or premium rate numbers. You'll often use them to call companies such as banks, travel services, government departments and even to vote on TV shows.
As of 1 July 2015, the communications regulator Ofcom is changing the way we're charged to call these numbers. The changes are designed to make the cost of calls clearer, and they're being shared through a campaign called UK Calling.
084, 087, 09 and 118 numbers
Numbers beginning 084 and 087 are non-geographical numbers typically used for calling companies and organisations. Those beginning 09 are premium rate numbers, and those beginning 118 are directory enquiry numbers.
As of 1 July 2015, the cost of calling any of these numbers will be split into two parts:
The access charge
This is what you are charged, per minute, for connecting the call.
The service charge
This is the rest of the call charge. The organisation you're calling decides the service charge, and must communicate it. For example, if the service charge was 20p per minute, the organisation you're calling might say "Calls cost 20p per minute, plus your phone company's access charge".
By adding together the access charge and the service charge, you'll know exactly what the call will cost you.
0800 and 0808 numbers
Freephone numbers starting 0800 or 0808, which are already free to call from landlines, will be free for consumers to call from mobile phones from 1 July 2015.
Further information is available directly from Ofcom on their UK Calling website, which covers these changes in full.
www.ukcalling.info