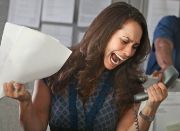 Up until now, well from July 2015, not only were FREEPHONE 0800 & 0808 numbers NOT free to call from your mobile phone, the calls were not included in your monthly allowance either.
From July 2015 this will change and you'll finally be able to make FREEPHONE calls from your mobile phone for FREE!
Ofcom has been reviewing call charges to premium rate numbers also and when you call 084, 087 and 09 numbers from your mobile, you'll often hear "calls to this number may vary from other landlines and mobiles may cost considerably more." From July operators will have to inform you what the actual cost will be, so that you are fully aware of the cost involved and they will have to inform you with your monthly bills also.
0845 numbers will also need to be treated in the same manner and customers will be made aware of just how much it will cost to make these calls from your mobile phone.
Source: Mobile Choice