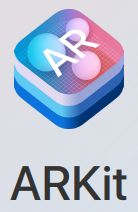 When Apple announced it was going to add the ARKit in iOS 11, a platform aimed at giving app developers the basis to create AR experiences for the iPhone and iPad devices, many thought it wouldn't gain popularity. However, new data seems to prove doubters wrong as Sensor Tower (an app insights firm) unveiled that more than 13 million ARKit-only apps have been downloaded to the devices since September 19, 2017. 47% of these apps were in the gaming category, the most popular of these being the AR Dragon, where you take care of a baby dragon.
ARKit is a developer tool, something most of us won't actually see or use directly. It uses the iPhone/iPad camera to map out an environment, enabling it to establish basic geometry of a space i.e. a room you may be in. The main purpose of this developer tool is about letting you drop objects into, for example, your room and keep track of these objects when the iPhone is moving. A good example of this would be on Snapchat, where you can place your personal bitmoji while recording, and the app tracks the room and keeps the bitmoji in place (this is a basic use of the tool.)
This development tool is fairly intensive and can drain batteries fairly quickly if overused, so don't expect any crazy futuristic apps just yet.