Do you remember when we used analogue mobile phones that didn't even use SIM cards? No?Maybe I'm showing my age a little bit and then the first SIM cards were full sized credit cards that either slid into the bottom of the phone or under the battery on the back.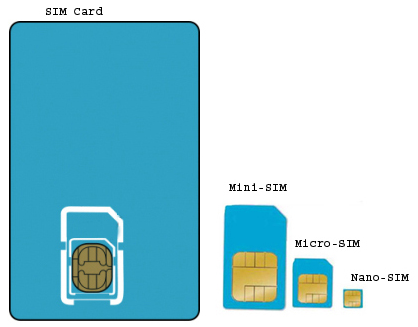 Then came the Mini SIM card, followed by the Micro SIM card and finally the Nano SIM card.
So what happens to the SIM card now? As we demand more and more from our smartphones, manufacturers are fighting to use as much space on a smartphone as possible and thus, they want the precious space from a physical SIM card.
Apple and Samsung are both pushing for a virtual SIM card, an embedded e-SIM which will simply be a part of the phone itself.
The following mobile phone operators are in talks with Apple about the new format, AT&T, T-Mobile US, Vodafone, Orange, Etisalat, Hutchison Whampoa and Telefonica to name but a few.
We could see the new virtual, e-SIM appear on new phones as early as 2016.
There are a number of benefits to producing the new e-SIM, impact on the environment due to no longer producing physical SIM cards, reduced costs and distribution, and convenience of having the technology embedded in the device itself.
Apple is already one step ahead of the game and has already introduced an imbedded SIM card in its iPad Air 2 and iPad Mini 3 tablets. This gives the consumer much greater convenience adding a mobile phone carrier across the globe.