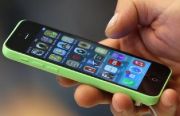 How do you think you would react if you received a mobile phone bill for £23,000? Shocked?
Some customers who have had their phones stolen have faced mobile phone bills for thousands of pounds, but that is now being capped.
Mobile phone customers will now be saved from these high bills as UK operators agree to introduce a £100 cap on their bills if their phones are stolen and used.
O2, EE, Three, Vodafone and Virgin Media have all agreed to the new cap.
It's estimated that between April 2014 and February 2015 customers have lost as much as £140,000 when their phones have been stolen and used.
Gillian Guy, CAB chief executive said: "Victims of phone crime should not be paying excessive bills run up by thieves. A cap on bills from stolen mobile phones will come as much-needed relief to consumers targeted by phone fraudsters."
Three led the way with the introduction of the new cap in January 2015, with the other UK operators to follow suit. Three has always prided itself on leading the way for change and ever improving the experience for mobile phone users in the UK.
The cap will be activated as soon as the phone is reported stolen within 24 hours of going missing.