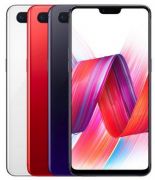 The go to 'low cost, great spec' OnePlus smartphone will be releasing the OnePlus 6 in the coming weeks – but with competition rife in the low cost range, how will their new model fair? The 6 will be a direct replacement for the OnePlus 5T, which was a very impressive device last year, but the OnePlus 6 is sure to be better – they have confirmed a larger screen with a notch at the top as seen on the iPhone X.
The OnePlus 6 will feature the biggest screen the Chinese firm have ever fitted, and will achieve this without having to increase the overall size in anyway, with the front being 90% screen. It will be a 6.28-inch screen, and we hope that they will upgrade the resolution above Full HD to fully utilise the big screen.
The camera on the OnePlus 6 looks to be similar to the 5T, with the rear dual-lens f/1.7 camera on the back with 20MP and 16MP sensors. The front camera is thought to be 20MP f/2.0, meaning a jump up from the 16MP seen on the 5T. As for the battery, unfortunately it doesn't look like wireless charging will feature this year, as it's been confirmed the tech isn't quite there for it.
OnePlus 6 will have a Snapdragon 845 chipset, 8GB RAM and 256GB of storage – plenty of power and storage here, this will likely be available on the top spec version of the device with a less spec and cheaper option available. There are plenty of rumours surrounding this device, but we're confident all of these will feature, or be slightly different.