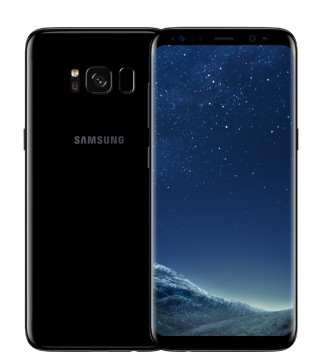 The Galaxy S8 is the flagship Smartphone option from Samsung, and one you will have heard plenty about already since it was launched earlier last year. The S8 has plenty going for it, as well as a few poor aspects (no Smartphone is perfect just yet.)

To begin with, let's talk about the screen – the bezel-less display, the quality and colour reproduction all contribute to a truly brilliant platform for which you can view HD movies and browse the web like never before, some argue even better than the iPhone 7 was capable of. It has a larger screen than the iPhone 7Plus, but overall feels more like the iPhone 7. The inevitable compromise to achieve this perfection came with the positioning of the fingerprint scanner – which is on the rear of the device, not exactly quick and easy to use.

Price-wise this phone is more on the high-end scale with prices averaging around £650 in the UK, it may seem like a lot – but this is a phone capable of fulfilling all your needs, and generally exceeding them. Instead of offering the phone with different storage options, you get 64GB across the board but with the addition of a microSD slot it is the phone users choice on whether to add more storage, a big bonus.

You can unlock the S8 with a fingerprint, iris scanning, facial recognition or the old PIN method. As we know the fingerprint scanner is not positioned comfortably meaning it's possibly the slowest way of unlocking.

The facial recognition security feature is the next way in which you can gain access, this is the default method the phone wishes to be unlocked by – but happens to be the least optimal. There is no way as of yet for you to see if you are positioning your face in a correct manner (there definitely is a correct position), meaning you are left frustrating whilst pulling faces and positioning the phone in an array of places, this method is left to be desired.

The final way is the iris scanner and an impressive one (if you're not in a low-lit area or it's simply decided it wishes to not recognise you forcing you to restart the phone altogether), it can be flawless – the key word here being can. With a little more refinement this could be a leading security feature, as it is already better than Samsung's attempt at facial recognition.

We have big hopes for the S9, as the S8 it a simply stunning piece of equipment for everyday use – bring it on Samsung.