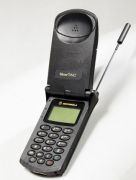 How many of these phones have you owned?
20. The Samsung Galaxy SIII launched in 2012 and ran the Android Ice Cream Sandwich OS and sold over 60 million units.
19. The Motorola StarTaC (I owned one of these, showing my age?) was released in 1996 with a hefty price tag of around £899 sim-free. This device also sold over 60 million units.
18. How many variations of the iPhone will we see on this list? The Apple iPhone 4s was released in 2011 and also hit the magic number of more than 60 million units sold.
17. Nokia, good old Nokia! Hopefully they'll give the iPhone a good run for their money. The Nokia 5130 was launched back in 2007 and was marketed as a music player and it came with an impressive 2MP camera. This device sold in excess of 65 million units.
16. Here's our 2nd iPhone on the list, launched in 2012 the Apple iPhone 5 which sported the larger 4-inch screen, up from the rather small 3.5-inch screen on the previous models. The iPhone 5 sold over 70 million units across the world.
15. Good old Nokia holding up the rear with the Nokia 6010 which sold more than 75 million units since it was released way back in 2004.
14. The Samsung Galaxy S4 sold over 80 million units since its launch back in 2013.
13. Our 3rd entry from Apple with the iPhone 6 & 6 Plus which was manufacturers 1st entry into the larger phablet sized phones, sporting an impressive 5.5-inch screen. Does anybody else want to see Apple produce a slighter bigger screen on the iPhone 7 Plus when it launches in September 2016? The iPhone 6 and 6 Plus have sold over 100 million units since their launch in 2014.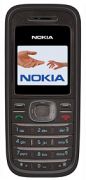 12. The Nokia 1208, a phone you could buy for under £10 with a Top-up voucher. Seems Nokia really knew what they were doing at the lower end of the market for mobile phones, with this device selling over 100 million units across the globe.
11. And they just keep coming. If you didn't own a Nokia 3310....... Launched in 2000 it became popular for its interchangeable covers and of course, Snake. More than 126 million phones sold since it was launched.
10. A blast from the past. The Motorola V3, who had one? Another beautiful clamshell from the once mighty, Motorola. Units sold since 2004, over 130 million!
9. Surprise, surprise another Nokia. Launched in 2006 the Nokia 1600 sold over 130 million units worldwide and was another phone you could buy for under £10.
8. Oh look, yet another Nokia. The 2600 was launched in 2004 and has sold more than 135 million phones.
7. Samsung brought out the E1100 to compete with the low-end Nokia range and since this phone was released in 2009 it has shifted more than 150 million units across the world.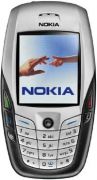 6. The Nokia Egg, OK, the Nokia 6600 and its peculiar shape. Launched in 2003, it was an early kind of smartphone and it wasn't cheap either at £400. Still, it managed to shift over 150 million units.
5. Looks like we're pretty much dedicating the top 10 to Nokia. The touch-screen Nokia 5230 was launched in 2009 and sold over 150 million phones.
4. A phone with over 390 hours of standby? Say hello to the Nokia 1200. Black and white screen, no features or gimmicks, just a long lasting battery which has sold in excess of 150 million units since 2007.
3. Back to 1999 with the Nokia 3210, I had one!! Another clear favourite with the masses as this device sold over 150 million units since it was released.
2.. Another cheap and cheerful, no singing, no dancing, no frills handsets. The Nokia 1110 launched in 2005 and has sold over 250 million units!!
1. And the winner is.................... NOKIA!
The Nokia 1100, not to be confused with the Nokia 1110! Was yet another no frills handset which had one purpose, connecting people. The phone was launched in 2005 and sold over 250 million units across the world.
How many of these phones have you owned or still own somewhere in your drawers?
Do you sell your old phones for cash? Do you know how much money your mobile phone is worth? Compare prices at Envirofone and see how much cash you can get for your old phone today.