10% Discount
direct Debit
Pay Monthly
(Direct Debit)
Huawei P20 Phone Insurance
Purchase
Huawei P20 – Review
The successor to the very successful P10, Huawei have now released the P20 – with a name suggesting it should be twice as good, right? Well it certainly is better, but so far is not as distinguishable from the P10 as the name suggests. With no water resistance incorporated into the design, and no wireless charging, the gap between the standard P20 and the Pro version is huge.
The big selling point of the P-range from Huawei has thus far been the camera taking capabilities, and after the company announced an AI-enhanced dual-camera for the P20 – this looks to continue. Huawei say the AI function of the camera helps you become a better photographer, as it suggests and sometimes automatically stitches modes based on what it thinks you're trying to portray or photograph, pretty futuristic.
The P20 has a glass back packed with high specs, including a Kirin chipset with 4GB of RAM and 128GB of storage. With this power is also a super sleek design that does stand out, it's thin and brilliantly opalescent and certainly catches plenty of attention with its variety of finishes. It is a very smooth (slippery) back that could have benefitted from a bit more grip however, but as so many buy cases anyway this might not be a big issue.
Elsewhere on the design front, the bezels now consume less space on the front giving a nice finish, however the bottom still has a distinct look as the home button is still very evident. The notorious notch has made its way onto the P20, and gives a familiar look that is taking over slowly but surely. Another big trend has also not slipped past the P20 with the headphone jack not keeping its place here either.
The screen itself is a decent 5.8-inches big, and is a very impressive FHD+ display, it doesn't feel too big or small because of the small bezels making it a brilliant middle ground between a phablet and a small phone. They have also added little feature that can effectively remove the notch at the top, blacking out either side which does reduce the screen size minimally but does give a traditional uniform look if you're not a fan of the notch yet.
The screen itself has an extra tall 18.9:7 aspect ratio, which is an odd one but doesn't cause any major issues really and does fit well with the screen size. Now it doesn't quite compete on the levels of OLED screens, but it is still very good for a FHD+ screen, with very vibrant colours and enables very good viewing experiences and gaming visuals.
Moving onto the battery life aspect, this device again does perform as expected giving more often than not a full days use. This day of usage doesn't mean keeping it on battery saver settings and hardly using the phone, it means a healthy dose of social media and photo sending. Even after plenty of use throughout a day it will normally be at just under half charge by night time.
The camera is evidently Leica prominent, with the camera gurus supplying and designing much of the pic taking aspects of the P20. With all their expertise also comes AI help, in which the phone will detect, for example, if you're taking a photo of a cat it will switch to Cat Mode (an actual mode on the device.) This mode will then apply settings that will aim to get a better shot of the cat. So far it seems to do a good job of identifying fluffy and other not fluffy objects in images. All snaps are instantaneous, with minimal shutter lag occurring
The best party trick of the camera taking abilities is the Super Night Mode which captures simply stunning pictures at night-time, no matter the subject. With the addition of AI to this, it is an unmatched mode now, it will take a super smooth shot in under 5 seconds, much better than the roughly 30 seconds of the old Huawei.
Overall the P20 is a very good smartphone, but it's not as distinctive from the P10 as the numbering suggests. It carries great battery life, performance and a brilliant camera – but if you opt for the P20 Pro, all these qualities are bested and some, bare that in mind.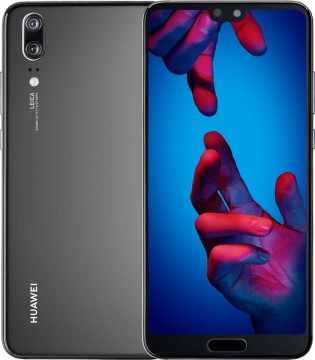 Huawei P20 Tech Specs

Operating System:
EMUI 8.1 – Based on Android Oreo 8.1
Display/Screen:
FHD+ (2244x1080p) on a 5.8-inch screen
Cameras
12MP RGB f/1.8 with a 20MP BW f/1.6 rear dual-lens camera
24MP f1.6 front camera

Processors
Huawei Kirin 970
4x2.36GHz (Cortex A73), 4x1.8GHz (Cortex A53)
Memory and storage
RAM 4GB
Storage 128GB (only option, no MicroSD slot)

Dimensions and weight
Height 7.65 mm
Length 149.1 mm
Width 70.8 mm
Weight 165g