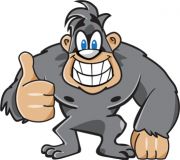 Welcome to the inaugural post of our new venture. Buy Mobile Phone Insurance, BMPI for short, is a new product that does exactly what it says on the tin.
Buy Mobile Phone Insurance isn't your typical insurance company. We are a quality insurance provider run by phone enthusiasts for phone users. We have seen how the insurance industry is built around serving itself and does everything it can to deny claims. We're going to be different.
BMPI has been designed to offer quality policies, value premiums and fair terms. Our website is in plain English, our policy summary isn't a million pages long and our small print is not so small.
Mobile Phone Insurance
We remember when mobile phones were carried around by a handle. When they looked more like a house brick than a piece of technology and when you needed a small mortgage to make a call. Oh how times have changed!
Now we don't go anywhere without a phone. When we're waiting for someone or something, we're on our phone. We are playing games, checking Facebook or just texting friends. They have never been so popular.
Everywhere you go there will be people on their phone. Nobody could have predicted how they would have changed society but they have. As something with such a pivotal role in our lives, they need protection.
With that popularity, comes challenges. Phones are expensive and they are used all the time indoors and out. Even in the most careful hands that can lead to accidents. Even in the quietest of towns, that can lead to thefts. This is where we come in.
Our mobile phone insurance policies are clear, fair and competitively priced. They are underwritten by Lloyds of London and are designed to offer peace of mind without the ridiculous exclusions of other mobile phone insurance products.
BMPI policies cover theft, loss (optional cover), damage or breakdown once the manufacturer's warranty expires.
Check out our FAQ page, check us out, compare cover and do everything you need to do to compare mobile phone insurance. We're confident that once our policies and exclusions are stacked against our competitor's, we'll come out on top!
BMPI, offering the best possible cover and peace of mind when you need it most. Guaranteed!