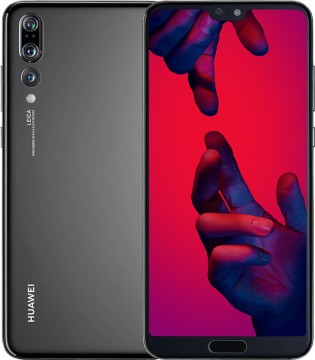 The Huawei P20 and the P20 Pro are both competitors for the top phones of 2018, and if you've decided on purchasing one of them (brilliant choices), then you'll be using the tech giants own EMUI 8.1 skin that sits on top of the Android Oreo operating system. As with every operating system, it has its own special features, and if you don't know how to utilise or find some of them you may not be getting the optimal experience from the P20. Read on to find out where to find these features.
The first feature that is turned off by default is the always-on display, when enabled the device can show time, date and battery life on the black out OLED screen. To do this you need to swipe down from the top of the home screen>Security & Privacy>Screen Lock & Passwords>Always Display Information. At this point you can choose from a limited number of options, including a timer that can be set to deactivate the feature at any time such as night time for example.
You can launch the camera quickly via a swipe up from the bottom right corner of the lock screen, which bypasses the security ensuring no delay when trying to capture a photo opportunity quickly. It will load the camera app instantly. You can even take a quick photo, by tapping the volume down button twice this will launch the camera app and take a photograph instantly. No delay here, as it will open the app, take a photo immediately and then save it in the blink of an eye.
The P20 is following the notch trend of 2018 along with nearly every major tech company, however Huawei have got options the other notched smartphones lack. The device comes by default with the notch, but if you haven't quite warmed to that look yet, you can deactivate it. To do this simply swipe down from the top of the home screen>Settings>Display>Notch, here you can deactivate the notch.
Another trend of this year seems to be facial recognition technology to unlock devices, and the P20 also follows suit here with Face Unlock. SO with the P20 you have plenty of security options to keep your phone secure with either Face Unlock, PIN, Password, a pattern or Fingerprint ID. To set any of theses security measures up, just swipe down from the top of the home screen>Settings>Security & Privacy>Screen Lock & Passwords. This is where you will be able to activate or deactivate lock methods. You can also set up to five individual fingerprints, to do this go to Security &Privacy in settings like before, and then select Fingerprint ID – this is where you will find the option to add/remove fingerprints.
You can also add a second layer of security within the phone, as you can specify certain apps to require Fingerprint ID again even if on the home screen. To make use of this feature, you'll need to swipe down from the homescreen>Settings>Security & Privacy>App Lock. The individual apps can have specific fingerprints associated with them, like Facebook, Instagram or Snapchat.
Three brilliant features on the P20 and P20 Pro is the dual SIM, App Twin and PrivateSpace. To begin with the dual SIM functionality is perfect if you, for example, have a business number and a personal one as you can have both SIMs in the same phone. EMUI 8.1 allows you to double-up on some messaging or social media apps – like Facebook, Messenger and WhatsApp – this is the App Twin feature. PrivateSpace is the next feature here, which when enabled will offer a secure second login to specified apps.
The P-series phones have a Do Not Disturb feature on them, which will let you silence your phone without interruptions unless specified for exceptions by yourself. To do this swipe down from the top of the home screen and tap the Do Not Disturb icon in the Settings section.
You can manually adjust the screen if you feel its too warm or cold for your eyes, or you can adjust it to suit certain content. Just swipe down from the top of the home screen>Settings>Display>Colour & Eye Comfort, where you'll see three options = Natural Tone (automatically adjusts the colour temperature based on immediate surroundings), Colour Mode & Temperature (here you select from Normal and Vivid. Default, Warm and Cool or specified Custom Selection from a colour wheel.) Eye Comfort is the last option (Filters out blue light for less strain on the eyes, this is based for night time reading – you can also set a schedule for this with a cooler-warmer slider here too.)
Another cool feature on the P20/P20 Pro is the ability to live record the screen itself, for use of how-to-videos or if you want to share something on your screen live with a friend. To do this, tap two knuckles twice on the screen or press and hold the power button and the volume up key, this will record and when done will save the video in your Files>Videos area.